Participating is easy
Select the enrollment level that's right for you. Need help? Use our calculator below.
You pay a little extra on your bill each month, and Pacific Power purchases renewable energy certificates on your behalf.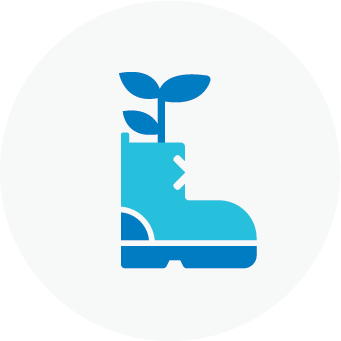 Your participation reduces your carbon footprint and supports local renewable energy.
No problem!
With our Blue Sky Block option, you can match all or part of your electricity use with renewable energy by purchasing a set number of blocks at a fixed monthly rate. 1 block = 200 kWh = $1.95
If you choose to join the Blue Sky Block program at the amount of (or kWh), you would pay in addition to your monthly bill:
Based on the average monthly use in , this would match approximately % of that household's electricity use with renewable energy.
This has an impact similar to*...

reducing your carbon footprint by lbs of CO2e

doing
loads
of laundry

traveling miles in an electric vehicle
Enjoy exclusive participant benefits
You're making a big difference when you join Blue Sky, and that's why we offer exclusive rewards and resources to our community of Blue Sky participants. Discover the added benefits of enrolling in Blue Sky:
Mobile coupons
We've partnered with Chinook Book to offer our Blue Sky customers more than $5,000 worth of mobile coupons from their favorite local businesses.
Impact news
Stay up to date on all things Blue Sky! We'll share news around recent projects, community efforts, and more.
Facebook community
Join our online community of Blue Sky participants and stay up to date on the latest projects, benefits and more.
Share your pride
Display your support for renewable energy with a free window cling.
---
*Your participation in the Blue Sky program helps to reduce the carbon footprint associated with your electricity use. Environmental benefits derived by comparing the Blue Sky mix with eGrid (2016) region annual emission rate for WECC. Green-e® Energy does not certify or verify carbon emissions claims or methodologies for calculating emissions related to biomass. Laundry electricity consumption based on running washer and dryer one hour each at rates determined by DOEs 'Estimating Appliance and Home Electronic Energy Use' (see: https://energy.gov/energysaver/estimating-appliance-and-home-electronic-energy-use). EV electricity consumption based on 2020 average efficiency of US EV brands (see https://www.fueleconomy.gov/feg/pdfs/guides/FEG2020.pdf)