Together, we can make a difference
We believe in the power of renewable energy — and so do our customers. Pacific Power's Blue Sky® program empowers people like you to match all or part of your electricity use with renewable energy resources like wind and solar from the western region. Start positively impacting the environment and support renewable energy, local jobs, and community-based renewable energy projects.
Blue Sky participants support:
Local clean energy facilities and jobs
More renewable energy in our region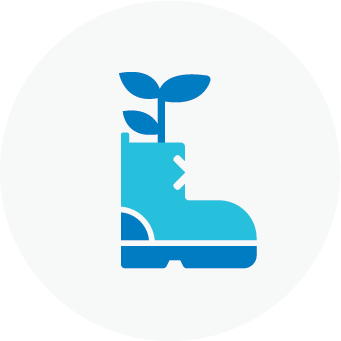 Community projects in your area
If you enrolled in our Blue Sky Usage option, you'd be matching 100% of your monthly electricity use with renewable energy for an average of about $ more on your bill.
If you join the Blue Sky Block program at the amount of (or kWh), you'll match approximately % of the electricity usage you entered with renewable energy. This participation level would add $ to your monthly bill.
That's enough renewable energy each month to*...

reduce your carbon footprint by lbs of CO2e
brew pots of coffee

do
loads
of laundry

travel miles in an electric vehicle
---